Is Mexico Safe
By DevSupport on September 28, 2016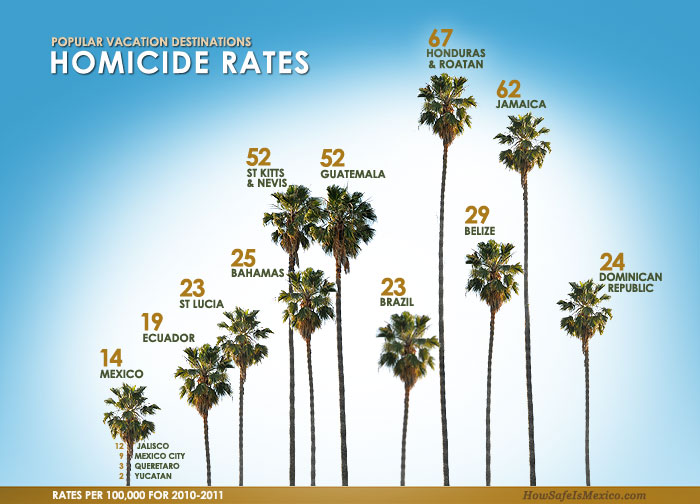 Is Mexico safe? It's a common question for people considering coming to Mexico. But ask any of the over 50 000 Americans and Canadians who call the Puerto Vallarta region home for at least part of the year and they will be happy to tell you about how safe life on the Banderas Bay coastline really is.
Significantly safer from violent crime than other sunshine destinations like Jamaica, Belize, the Dominican Republic, Brazil, the Bahamas, St. Kitts and St. Lucia, Mexico, particularly tourist areas like Puerto Vallarta and Riviera Nayarit, is extremely safe for visitors. But many are surprised to learn that Mexico has a lower homicide rate than many American cities including Miami, Chicago, New Orleans, Buffalo, Cleveland, Philadelphia, Atlanta, St. Louis, Baltimore and even Washington D.C.
No expat living in Puerto Vallarta will argue that there are parts of Mexico that are dangerous, but those parts are located nowhere near beautiful Banderas Bay, home to the warm, welcoming shores of Puerto Vallarta and Riviera Nayarit. In fact, the AARP named Mexico and specifically the Puerto Vallarta/Riviera Nayarit region as one of the world's best places for Americans to retire, and judging from the tens of thousands of Canadian and American expats living in Banderas Bay, that distinction is well deserved.
Click here for more from Elengorn Realtors.
Subscribe to our newsletter and keep up-to-date with our latest properties and track the market trends.