Our Favorite Michelada
By DevSupport on October 14, 2016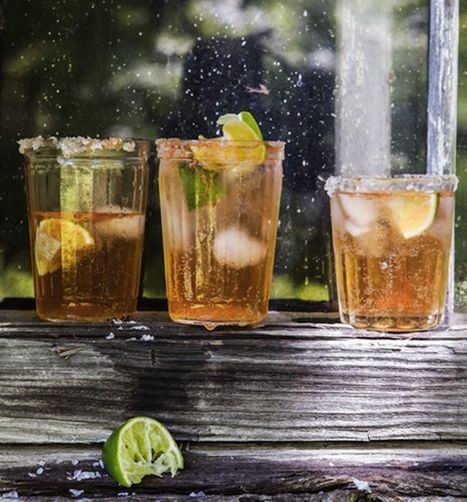 There's no doubt about it, this October has been a warm one in Puerto Vallarta. This weekend we are going to serve up a simple Michelada that is perfect for warm days, having a BBQ on the patio. And for those of you that aren't fond of Clamato juice, you are going to love this super easy, refreshing recipe.
2 teaspoons hot sauce, or add to taste (we like Jalisco's own Cholula sauce)
2 teaspoons fresh lime juice
Coarse salt
Eight 12-ounce bottles Mexican beer (Modelo is our favorite for this recipe)
Lime wedges
Combine 2 teaspoons hot sauce and lime juice in a shallow bowl. Spread out salt on a saucer. Dip rim of find glasses into hot sauce mixture and then into salt to lightly coat. Fill glasses with ice and pour a bottle of lager into each. Squeeze in lime juice from wedges, add more hot sauce to taste. Serves 8.
This michelada recipe couldn't be more simple or more refreshing. Try it and let us know what you think!
Click here for more Puerto Vallarta lifestyle tips from Elengorn Realtors.
Subscribe to our newsletter and keep up-to-date with our latest properties and track the market trends.