Pasitos de Luz new center under development
By DevSupport on July 27, 2011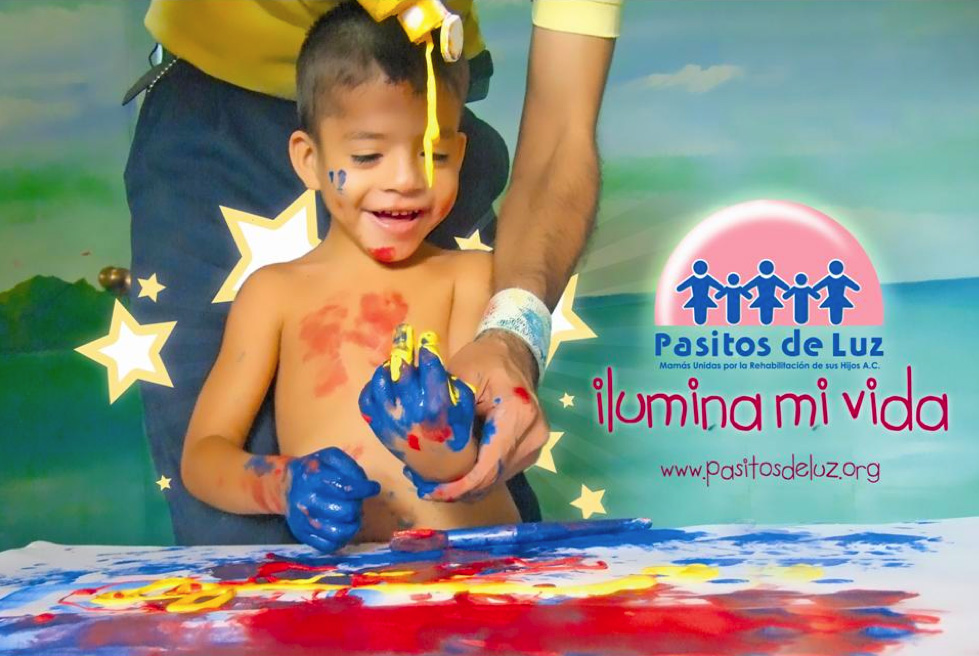 Exciting news! The child care center offering free services for disabled children from low income families, Pasitos de Luz, received two well-deserved and desperately needed donations this April allowing their dream of expansion to get closer to reality. A large piece of land in a developing area of Nuevo Vallarta, Riviera Nayarit was donated to the local charity and a wonderful couple from the US with a personal special interest in the care for disabled children (their grandson being diagnosed with a terminal disability) set up a foundation called Casa Connor in his name and have been tirelessly working to raise funds for PDL's new facility.
A ground breaking event was held on the site for local government officials, families of the children at the current PDL center and volunteers formally recognizing the joint effort.
PDL is a one of a kind facility in Puerto Vallarta, Jalisco currently assisting 110 families (and rising) coping with low incomes and severely disabled children. The overwhelming majority of the parents are single mothers whose necessity to continue working tends to leave them with no choice but to leave the child unattended or with untrained people during the day.
The 100% free-service offered by PDL from 7am to 7pm offers a safe haven where their child can receive professional, quality care giving physiotherapy, nutritional meals (some children take 45 minutes to feed), music, art, dance and special education classes. Counseling is also an important component of the work done at PDL, ensuring the parents receives an education about the disability and a support network as many suffer from isolation and abandonment in a society where disability is still not openly discussed or accepted.
If you would like more information on PDL or how you can help with their existing center or the new facility, please contact Jim Boland the President of Friends of Pasitos at drjimboland@aol.com
Subscribe to our newsletter and keep up-to-date with our latest properties and track the market trends.