V399 Grand Opening
By DevSupport on January 18, 2012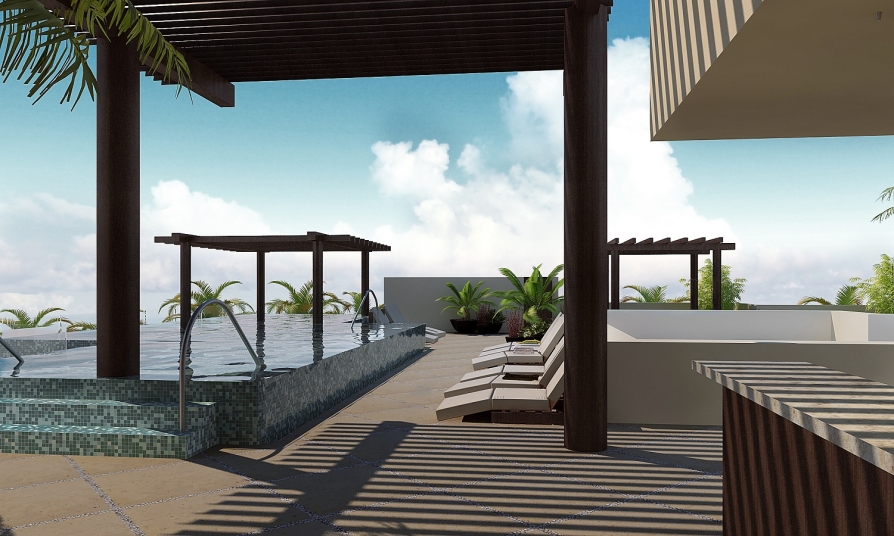 On Friday evening the newest downtown development Vallarta 399 Condominiums opened its doors to celebrate the Project completion.
Just 12 months after the initial V 399 Ground Breaking Party, this week's Grand Opening followed in its footsteps and was also a great success.
Hosted by the developers HEVA, Applegate Realtors and the construction company Prisma, the party offered the new buyers, neighbors and the local realtor community an exclusive pass to visit the premises and share the good food, drink and atmosphere.
Comprising of 59 units, the majority 1 bedrooms, and currently at 75% sold, this project has quickly made a name for itself for completing on time and exceeding expectations.
Quality finishes include a stunning common roof top terrace with heated pool, 2 heated Jacuzzis and BBQ area where the event was held. V399 also had on display 4 model units open for guests, by designers CRATE Interiors and Patti Gallardo, allowing the visitors to see firsthand how beautifully the units turned out.
Exciting news also released at the party was that the developer HEVA is planning to launch 2 new projects in the near future, one in old town, just a block from Los Muertos Beach and on beachfront in Conchas Chinas.
Following the success of V399 we cannot wait to see what else HEVA has in store for Vallarta!
Subscribe to our newsletter and keep up-to-date with our latest properties and track the market trends.