Malecon Boasts Cultural Awareness
By DevSupport on April 13, 2012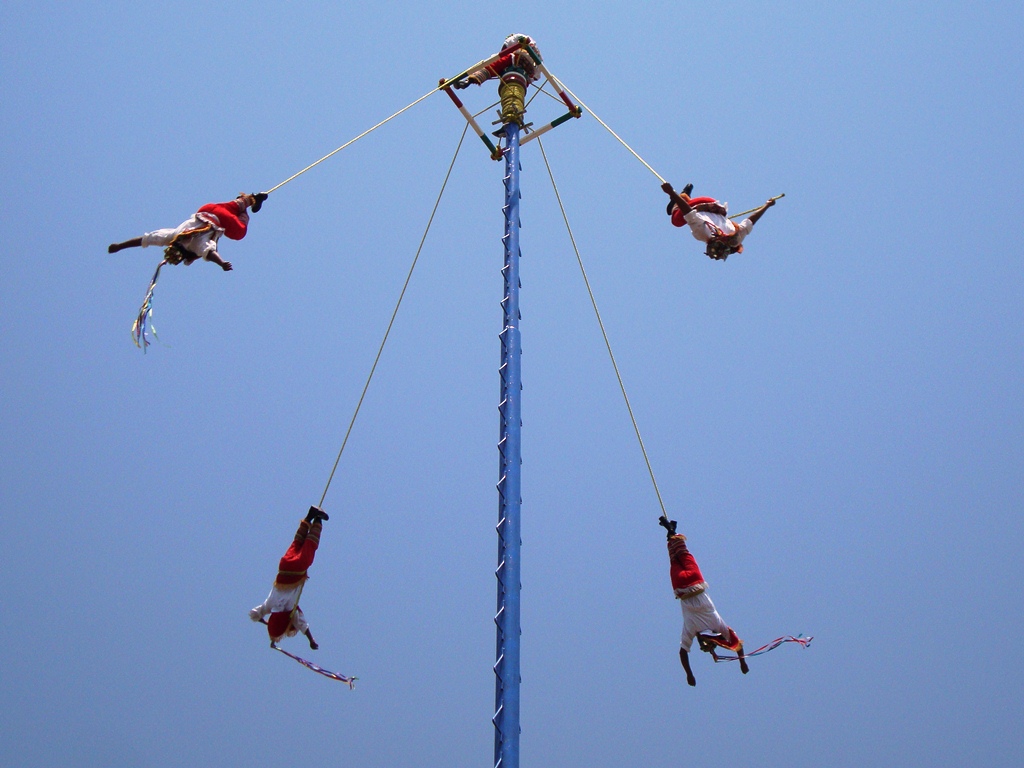 If you have been to the Malecon of Puerto
Vallarta lately you will surely have noticed the wonderful
flying display given by the "Voladores de Papantla"
(the Papantla Flyers).
They have had a presence on our Malecon since 2004 but have
now taken up residence on the north end of the new Malecon. Several flying
ceremonies are performed daily where the flyers risk their lives without safety
harnesses to scale the pole and then literally fly around it gradually being
lowered to the ground by a rope tied around their ankle!
This traditional ceremony is an important part of Mexican
culture. Each of the colorful garments has significance for the
performers. The red color of their outfits represents bravery (necessary for
this feat), white stands for purity of human race and their mirrors represent
the reflection of life.
Beautifully dressed and cordial in their manners, the flyers
spend hours between each flight sewing articles and decorations in bright
festive colors on the Malecon itself. Stop by and chat with them, it is an
enlightening experience. Enjoy the music and the flying but please don't forget
to leave them a tip for their bravery and for cultural significance they bring
to Puerto Vallarta!
Subscribe to our newsletter and keep up-to-date with our latest properties and track the market trends.