London's Historical Sites play their part in the Olympic performance
By DevSupport on July 30, 2012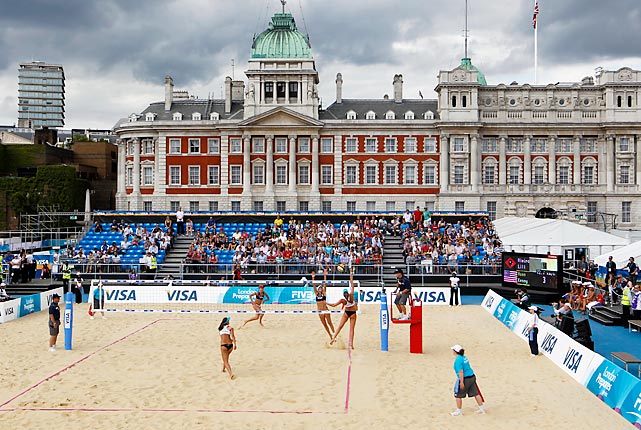 As a Londoner myself it is an exciting time of year for me…The
City of London for the London 2012
Olympics could not have hosted the event without being able to showcase its
historical landmarks and city sites. Spectators from all across the globe will
be able to combine their favorite sporting events with sightseeing in one of
the world's greatest cities.
Beach Volleyball at
the Horse Guard's Parade. So what can you not like about this sport?
Scantily clad athletic mean and women diving about in a man-made oversized sand
pit (actually 50,000 tons of sand has been imported specially for the event)
against the historical back drop of the location for the changing of the
guards.
Marathon Swimming and
Triathon in the Royal Hyde Park's Serpentine. Hyde Park will be open to the
public during the events so plenty of spectators are expected to make their way
in and view the athletes competing. The royal park will also be hosting music,
theatre, film and cultural events during the Games.
So as well as the famous names competing for medals, viewers all around the world will
be able to experience parts of historic London! Coverage is on the free TV
channels here in Mexico and will be running at all hours of the day, giving as
much air time to the events as possible.
Subscribe to our newsletter and keep up-to-date with our latest properties and track the market trends.