Will the Kardashians be back soon?
By DevSupport on July 11, 2012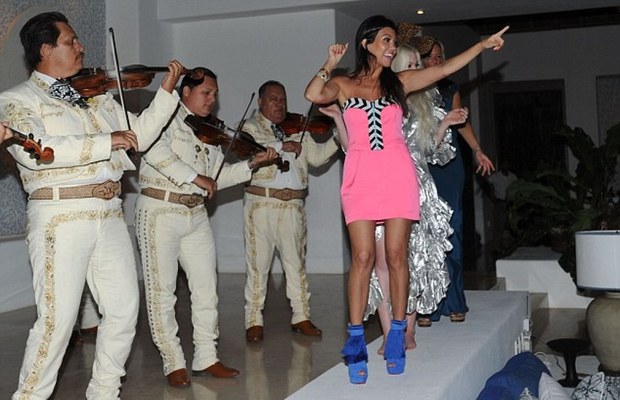 In the news again (aren't they always) are the Kardashians. With the latest arrival to
the famous family being Kourtney
Kardashian's second baby, a little girl, Penelope, born today in Los
Angeles. Watch out World… we have
another Kardashian girl to contend with…
Maybe they will plan their first vacation here in
Mexico? The same house where the
Kardashian family visited in the summer of 2011, Casa Aramara in Ranchos,
Punta Mita, is also due to be the stage for several of the film's key
party scenes for the filming of I Break for Gringos, currently being
filmed here in Puerto Vallarta. There is good reason for it too. This beautiful
home, surrounded by the white sandy beach and private enclave is a perfect
retreat to escape the world's media and prying eyes. Many of the celebrity
elite chose to vacation here in 2011: Charlie
Sheen & Lady Gaga spoke
publically about how much their enjoyed their stay here in the summer and both
chose to return to spend Christmas here too!
Also in 2011 we saw Joan Rivers, Soleil Moon Frye (better known as Punky Brewster) who are also both
repeat visitors to the area, Jason Wu
the acclaimed clothes designer, actor Courtney
Cox, the French football player of Arsenal fame and later for the MLS, Thierry Henry, and notable others
included Kate Hudson & Felicity Huffman from Desperate Housewives.
So let's hope the trend continues and this summer in 2012 we
see many more besides…
Photo source: http://www.rivieranayaritblog.com.mx
Subscribe to our newsletter and keep up-to-date with our latest properties and track the market trends.