Eating Local with Vallarta Food Tours
By DevSupport on August 22, 2012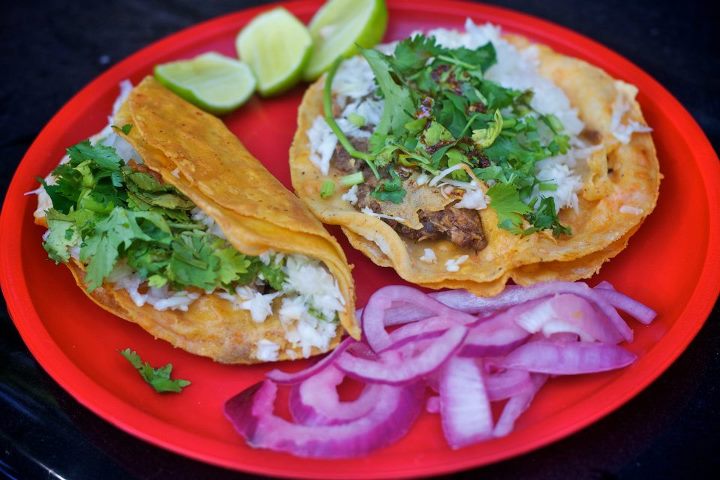 So many of my travel memories revolve around great meals and
Puerto
Vallarta is no different. But I really wanted to get off the guidebook
"grid" and discover the real taste of the city.
So I was excited when I discovered Vallarta
Food Tours which promised that I could "eat like a local" during a 3 hour tour of off-the-beaten tourist path
eateries.
Vallarta Food Tours
was founded by Lindsay Prime Mayer,
an American expat living in Puerto Vallarta,
who was inspired by a similar tour
she took on vacation in Chicago. She brought the concept to Vallarta with the idea of opening up
the local culinary experience to visitors.
We started our tour
with a mole trio (which thankfully is a sauce, not a small woodland
creature) and it was so delicious that my strategy of pacing myself went right
out the window. Over the next 3 hours we
strolled through the city, led by our funny and friendly guide "Lobo" learning
about Vallarta history and stopping
to eat along the way.
We tried birria tacos,
coconut water opened by machete in
front of our eyes, tortillas hot off
the press, a trio of rich soups,
fresh ceviche, sweets from a
traditional Mexican candy store and much more.
Not only was everything really tasty but Lobo explained to us about the
traditions and making of everything we sampled.
By the end of the tour, I was totally full….not only of
great food but of a great understanding of the local culture, heritage and
cuisine of Puerto Vallarta. Vallarta
Food Tours is definitely a great way to meet and eat a city.
You can find here more information about this Puerto Vallarta tour.
Subscribe to our newsletter and keep up-to-date with our latest properties and track the market trends.