Tuba: a traditional refreshment in Puerto Vallarta
By DevSupport on August 17, 2012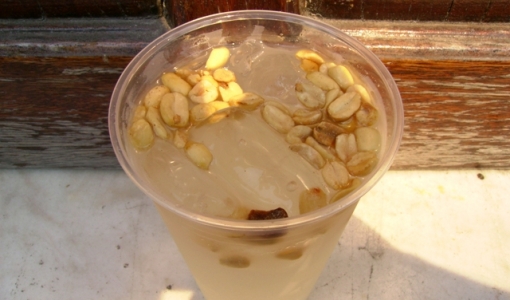 Puerto Vallarta is definitely full of
surprises, from its colorful places to its delicious gastronomy, there is
always something new. For those who enjoy trying local drinks and food, you
should try Tuba: an exotic beverage
popular in Mexican coastal destinations.
The process of its production is quite interesting. Workers climb palm
trees (which are not meant to be harvested for coconuts) in the mornings or
evenings and bruise the coconut flower stalk so it oozes its liquid. Afterwards
the stalk is tied up with bamboo strips to pour the sap into a bamboo
container. It begins its fermentation inside the bamboo container, but crushed
tanbark from a mangrove tree is included in the mix to accelerate the process;
it also gives the sap a reddish color.
Whenever I walk down the Malecon,
I often see people carrying red painted gourds and yelling "Tuba!", so if you
are interested in trying it you can find it there, but also along Puerto
Vallarta's beaches.
Tuba is friendly to all ages since it isa
non–alcoholic drink, and it is great to
ease thirst, great as a refreshment when taking a walk, or even at parties.
Photo source: http://visitpuertovallarta.com/
Subscribe to our newsletter and keep up-to-date with our latest properties and track the market trends.