New Year's Eve Traditions in Mexico
By DevSupport on January 1, 2020
Around Vallarta
Entertainment
Local Interest Stories
What's on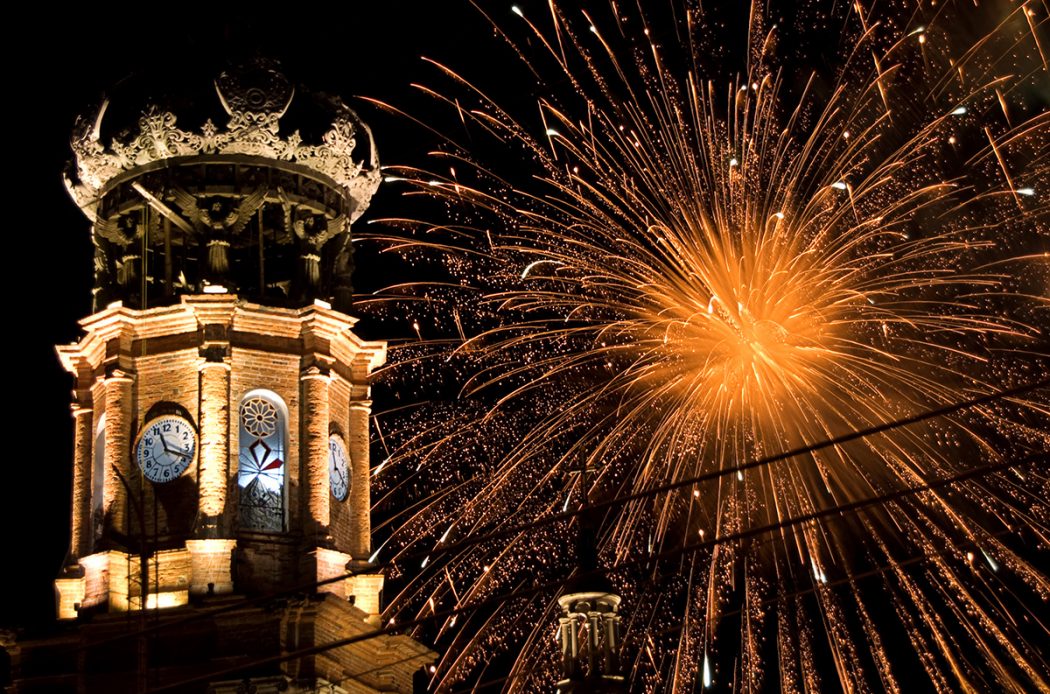 If you own a Puerto Vallarta condo or home and are spending New Year's Eve here in Mexico, why not add to the celebration with a few fun Mexican traditions to ensure that 2020 gets off to the right start? We asked our team at Elengorn Realtors for some of their favorites that they will make part of their New Year's Eve celebrations.
Place 12 grapes on the table, one grape to represent each month of the upcoming year. As you prepare to countdown to 2020, eat the grapes one by one – a sweet grape means the corresponding month will be full of happiness, but a sour grape means there may be challenges ahead!
Plan your New Year's Eve outfit carefully, even down to your underpinnings! Choose the color of your underwear to bring specific goals into the New Year: red for love, yellow for money and happiness, white for peace and serenity and black for dignity.
Grab the broom at midnight for sweeping out all the bad energy to allow the good fortune to come in during 2020.
Leave a pile of lentils outside the front door of your Puerto Vallarta property or have a little stash of them in your pocket or purse to bring in good fortune and success in the new year.
Whichever traditions you choose for your celebrations, the team at Elengorn Realtors wish you health, wealth and happiness for 2020. And if your goal is to buy a second home in Puerto Vallarta or Riviera Nayarit in the coming year, our agents are available in our Puerto Vallarta real estate agency or in Bucerias office to help find your perfect property.
Click here to read more from Elengorn Realtors or visit our Puerto Vallarta or Bucerias real estate agency today.
Subscribe to our newsletter and keep up-to-date with our latest properties and track the market trends.