Why not take a panga to Yelapa?
By DevSupport on August 30, 2012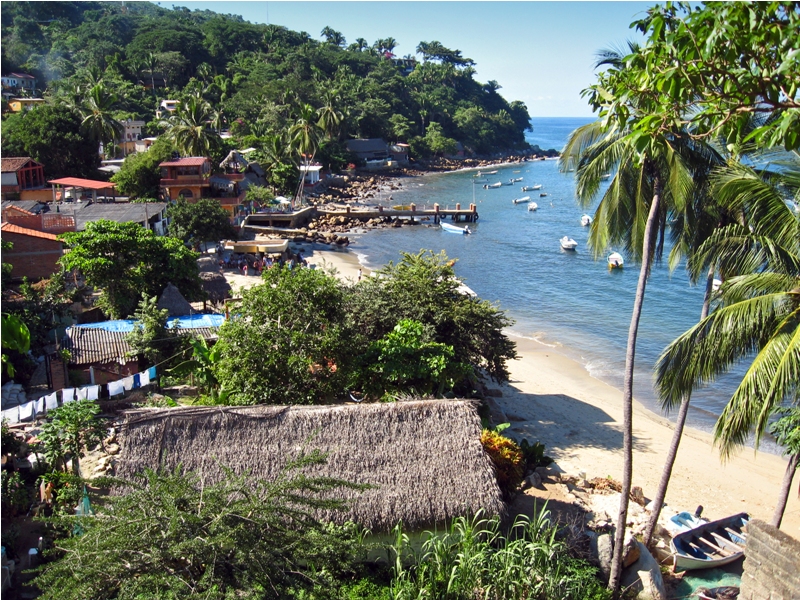 If you're stuck for something to
do and feel like a day out of Puerto Vallarta why not take a trip over to the village
of Yelapa, nestled in between the Sierra Madre Mountains and the Pacific Ocean.
Without any road connections, Yelapa can only be accessed by boat.
Vallarta
Adventures offers a day tour to the area but you can also easily go it alone
taking a water taxi (panga). You can pick up a panga from Los Muertos pier or
from Boca de Tomatlan south of town (easily accessible by bus) and it will drop
you right on the beach. Once in the fishing town you can wander round the
center, stay on the beach, eat fresh food or go inland to visit the waterfall,
either on foot or on horseback.
The tourist boats head back to
Vallarta normally at 4 pm or 5pm, but if you want to stay longer to experience
the real Yelapa, the hotel right on the beach is just the place. Lie back in
your hammock and watch the sunset, visit one of the candlelit restaurants along
the beach or take a romantic starlit walk…
Yelapa is a friendly, welcoming,
mixed community with several expats calling it their home all year round. It is
a very special place and well worth a visit while you're in Vallarta.
Check out here the day tours Vallarta Adventures offers.
Subscribe to our newsletter and keep up-to-date with our latest properties and track the market trends.