New Pedestrian bridge for Gringo Gulch & Isla Rio Cuale
By DevSupport on September 6, 2012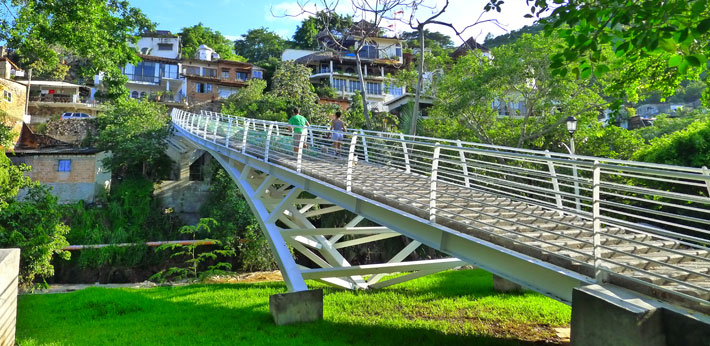 Along with the city's recent improvements of the Malecon, the widening of the sidewalks in old town and the renovation of the Los Muertos Pier, the Gringo Gulch Pedestrian Bridge, now completed, means
walking around our town along the river has just got a little easier.
The modern bridge connects Isla Rio Cuale with Gringo Gulch
and it is a great improvement for walkers with a much less steep incline and
even seating areas designed for catching your breath, taking in the views and
having a nice rest!
The new bridge will allow all the residents of Gringo Gulch
to get quick, easy access to the island Rio Cuale and this will hopefully mean
that more people will be able to enjoy the cultural and culinary delights that
the island has to offer.
What a welcome addition this is to our ever-improving Puerto
Vallarta.
Photo source: Virtual Vallarta
Subscribe to our newsletter and keep up-to-date with our latest properties and track the market trends.