Hilton Hotel Vallarta opens its doors
By DevSupport on October 10, 2012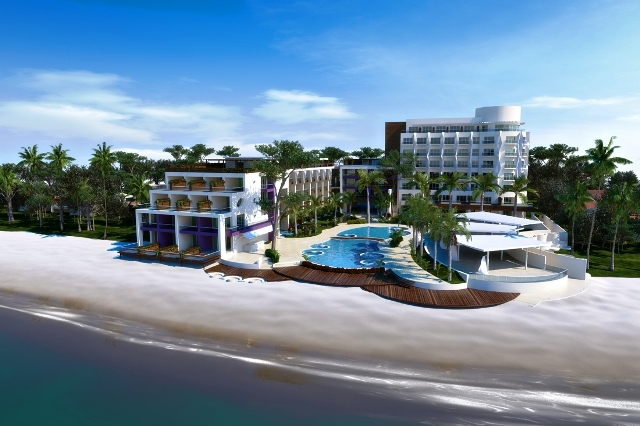 The first guests can now check in to the brand new Hilton
Hotel located next to Icon condos in the hotel zone. The sign was erected last week on
the main boulevard. This marks the opening of the Hilton's first all-inclusive hotel. With 259 luxury rooms and suites now open, a
beautiful pool, lounge and "KI" spa, the newest addition to the PV Hotel scene
has a lot to offer its visitors.
The news of the Hilton opening comes alongside the
revelation by the Mexican Tourism Secretary SECTUR that hotel occupation over
the summer in Vallarta increased by 10% compared to the same months in 2011.
The occupancy rate was at 62.18% last year, compared to 71.75% during this
year's summer season (July to end of August)
Compared with other Mexican destinations for international
travelers, Puerto Vallarta was ahead of Cancun and Los Cabos in the number of
occupied rooms, giving a total of 8,199, nearly tripling the rivals' number of
rooms occupied by day. Maybe this spike was directly related to the successful
Tiangis Turistico that took place here in Vallarta earlier in the year or maybe
the word is getting out…
Puerto Vallarta is THE place to be in Mexico!
To read more on what is happening around PV,click here.
Photo source: http://visitpuertovallarta.com/news/
Subscribe to our newsletter and keep up-to-date with our latest properties and track the market trends.