Amapas 353 Grand Opening
By DevSupport on November 27, 2012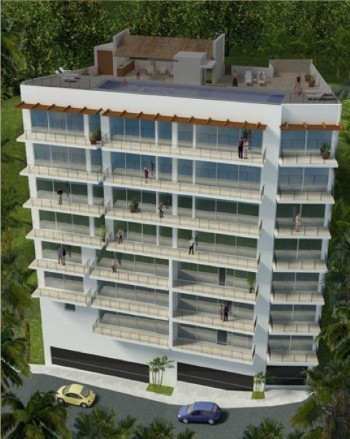 This past Friday, Amapas 353 held their
Grand Opening Party up on the gorgeous rooftop terrace at the project. Now in
the final stages of construction, the complex is almost ready for its lucky
owners to take occupancy.
Built in a modern style with some really well
designed spaces, Amapas 353 will surely become a south side icon. Just a few
steps away from Los Muertos beach but located onone quiet end of Amapas street
it offers tranquility and a unique concept for the area. 1 bedrooms with 2 full
bathrooms and wide sweeping ocean views, elevator and 2 entrances (off highway
and on lower Amapas) giving parking and pedestrian access.
The party was a great success
and was a pleasure to see some Vallarta locals mixing with the purchasers. Music
was provided by a local DJ who normally performs out in Sayulita so the south
side was lucky to have him in residence.
With 8 units still left to
sell, the party also saw local realtors who were scouting on behalf of interested
clients (and enjoying the drinks and view in the meantime!)
Hopefully this season will
see a sell out on these units and allow more owners to enjoy our piece of paradise!
Subscribe to our newsletter and keep up-to-date with our latest properties and track the market trends.