Out with the Old and In with the New
By DevSupport on December 21, 2012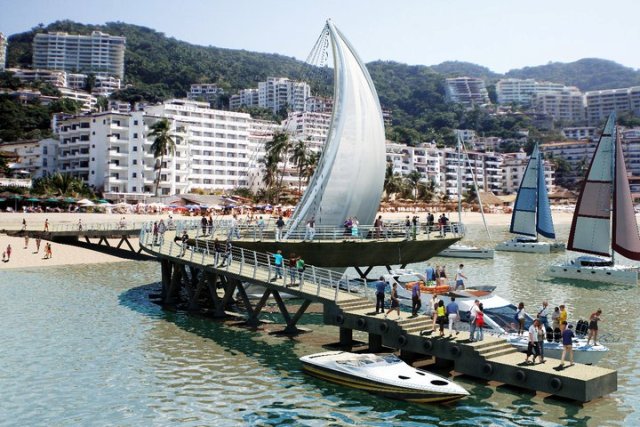 So, as we near the end of
2012 I'll try not to get too nostalgic or sentimental as yet another year
whizzes on by.
As we near the end, I look
back in wonder as Puerto Vallarta
really evolves before our very eyes.
Our town has come through an
election year with an inspiring result indicating a widespread desire for real
change. The country as a whole has shown
strong indications of waking from its political apathy in the form of student
movements and "Yo Soy #132"
and Mexico's economy both locally
and globally continues to grow. 2013 shows all the signs of being a good year
in terms of investments in this area.
We've seen an increased number of direct
flights scheduled and the fact that they are fully booked continues to help Vallarta receive new visitors and
returning vacationers day after day.
Medical tourism
is an increasing trend bringing income to the area and really putting PV on the map for services and the
quality of its bilingual medical care.
With several new developments
scheduled for building (and delivery) in 2013 I think it will be a great year for
investing in real estate (or reinvesting) in the old town area of Vallarta and maintaining the
healthy balance between affordable quality construction and an unbeatable
location.
And I'll make sure you know all
about it… Watch this space!
Subscribe to our newsletter and keep up-to-date with our latest properties and track the market trends.