Bucerias Street Festival 4th year
By DevSupport on January 24, 2013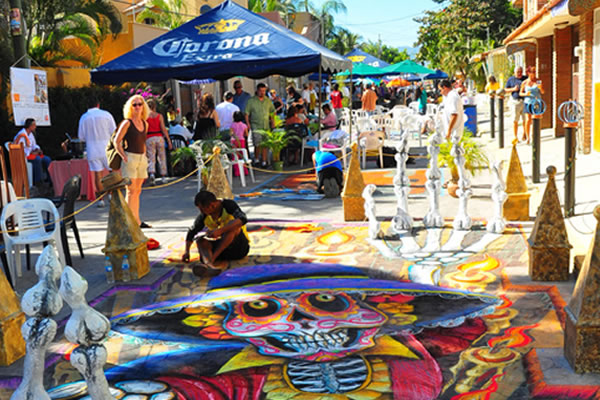 If you're in Bucerias this
month or indeed can make the trip there, this 4th annual festival is well worth
a visit.
Running until Jan 25th entry
is free and you can see the chalk artists skillful creations, purchase yummy
food, drinks & treats, check out local crafts and listen to the live music.
With 3 different features
this special event has something for everyone. 15 artists are displaying their
chalk art with the theme being the Mexican sun.
Twelve restaurants are
participating in the 'Taste of Rivera Nayarit' with food samples and offerings
from as little as $30 pesos, now that's a perfect excuse to go!
Live music will accompany the good food and art offerings and should be enough to entice locals and visitors into the fray.
Bucerias is an up and coming little town with a great array of unique shops, bars, eateries and galleries on Lazaro Cardenas (just a block from the ocean running parallel to the beach).
If you don't already know it, put it on your list, well worth a visit. Go hungry and leave happy.
Check this site to find more on what's going on in Riviera
Nayarit: http://www.rivieranayarit.com/calendar_events
Photo source: www.bucerias.org
Subscribe to our newsletter and keep up-to-date with our latest properties and track the market trends.