Beating the Crowds in Banderas Bay
By DevSupport on March 23, 2013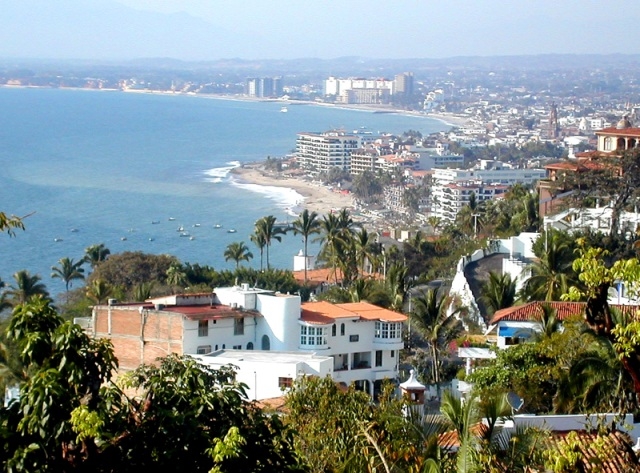 It's here! Semana
Santa has arrived and with it thousands of national and international
tourists will be flocking to our beautiful
beaches, wild nightclubs and packing the Malecon while enjoying Spring
Break. But some full-time residents
of Puerto Vallarta may be looking
for a more quiet way to enjoy the beginning of spring and Easter holidays, so here are a few easy tips for beating the crowds
in Banderas Bay.
1. Hit the
Rivers: If you haven't gone exploring
the beautiful rivers around Puerto
Vallarta and Banderas Bay, there
is never a better time. Try local
favorite El Rio BBQ for an afternoon
of great food and swimming in the fresh river water.
2. Boat Charters:
Head down to the Puerto Vallarta
Marina or the new Los Muertos pier
and charter a small boat to take you to some of the ultra-secluded southern beaches and spend the day playing
cast-away. Small boats can be chartered
for the day starting at about $100 USD.
3. Go to a Matinee:
The mid-day movie screenings promise almost empty movie theaters so you can stretch out, munch on some popcorn and
watch a flick in total comfort.
4. Explore other neighborhoods: There's never a better time to check out
shops and restaurants in other residential areas of the city like Fluvial, Gaviotas and Los Sauces
all located just minutes from the downtown core.
And, when all else fails, give in and enjoy the party. Yearly increases in Spring Break and Semana
Santa tourism are a great indicator of the strength of your real estate investment in Puerto Vallarta.
Subscribe to our newsletter and keep up-to-date with our latest properties and track the market trends.