Finding Great Home Accessories in Puerto Vallarta
By DevSupport on March 8, 2013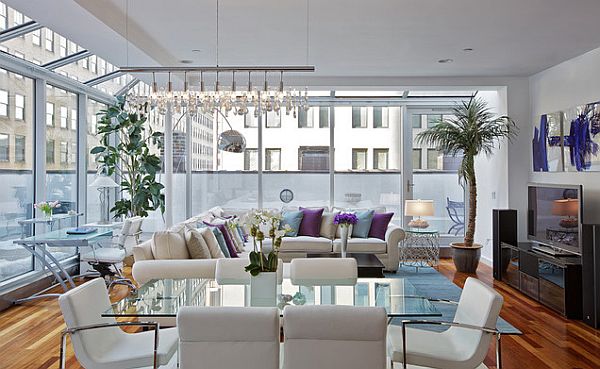 Home accessories
are what take your interior design to the next level and give a finished look
to your home. And homeowners in Banderas Bay can find many unique and
beautiful home décor options to fit
almost any budget and decorating style.
Talaquepaque
located in the downtown heart of Puerto
Vallarta has a huge selection of handcrafted home accessories including lampshades, lamps, baskets, vases,
painted ceramics, glassware and dishware for home interiors and exteriors. With their very affordable prices, it's easy
to give your new Puerto Vallarta home
a touch of traditional Mexican design.
Arte Primitivo
located in Plaza Neptune in the Vallarta Marina district is another
wonderful place to find unique home
accessories. Their inventory is
imported from India, Thailand, Bali and other exotic locales in southeast Asia
and the large store stocks almost everything for your home including rugs,
lamps, furniture, art pieces and decorative items. Bring cash if you're able, as Arte Primitivo offers a substantial
discount for cash purchases.
Or for high end design style, visit Amparo Taylor, located at Plaza
Peninsula in the Puerto Vallarta
hotel zone. The store features beautiful home décor and furnishings from brands
such as Tommy Bahama, Trump Home, Lexington, Stanley and Hunter Douglas.
But be it modern design for your new Vallarta condo or hacienda style for your Banderas Bay villa, you'll easily find all of the finishing touches
to turn your new property in Puerto
Vallarta into a beautiful home.
Subscribe to our newsletter and keep up-to-date with our latest properties and track the market trends.