High Flying Adventures in Banderas Bay
By DevSupport on May 14, 2013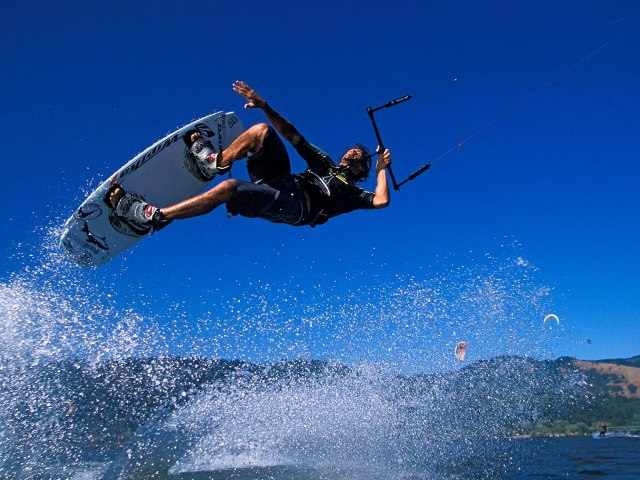 Are you always looking for the next
adrenaline rush? Puerto Vallarta and the surrounding Banderas Bay area is a great place for exciting outdoor adventures both on land and at
sea. But if your idea of a real thrill
involves getting airborne, you can find high-flying activities here too!
There are many canopy tours operating around Banderas
Bay that get you zip lining well
over the jungle floor. A popular option
in Vallarta is the Los Veranos Canopy Tour which was the
first to open in Banderas Bay and
offers guests a jungle experience from over 100 meters up.
Kite-surfing is another high adventure
sport gaining popularity in Banderas
Bay. Using a board and a traction kite attached to the surfer, kite-surfers
gain glide over the water and make breath-taking jumps which allow them to sail
over the ocean waves for long periods. Schools like Kitesurfing Planet offer lessons in Riviera Nayarit.
But if you're looking for some serious air
over Banderas Bay, try Sky Dive Mex located in Nuevo Vallarta, Riviera Nayarit. They offer sky-diving for experienced divers or
lessons and tandem jumps for first timers.
Leap, sail, jump or zip, there is always a
way to find high-altitude excitement around Puerto Vallarta!
Subscribe to our newsletter and keep up-to-date with our latest properties and track the market trends.