Interior Designers in Banderas Bay
By DevSupport on May 2, 2013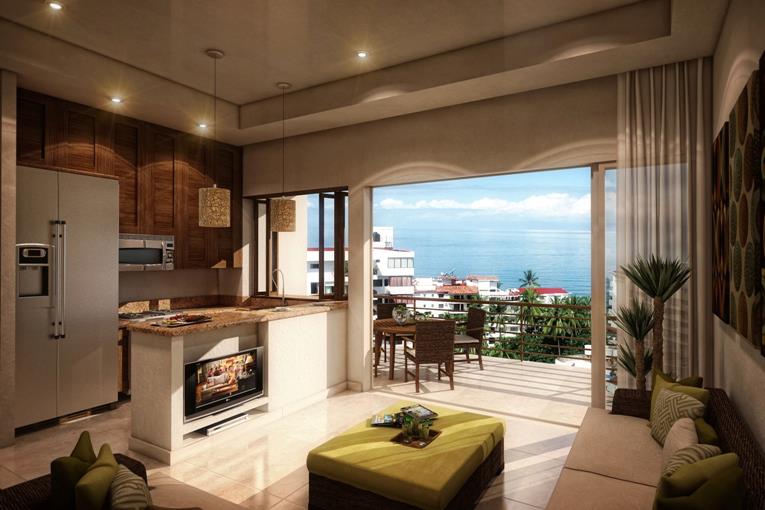 It can be difficult to find the time to create the perfect design style for your second home in Puerto Vallarta or in
the surrounding Banderas Bay area
from your primary residence abroad. So
many new tropical home owners turn
to interior designers to help make
their vacation residence the retreat
of their dreams.
A quick Google search will find new Puerto Vallarta homeowners several listings for excellent interior designers working around the Banderas
Bay region. Many Sarah Elengorn Real Estate clients may
be already familiar with the work of Michael
Hickman who has designed the showrooms for many of the major residential developments in Puerto Vallarta including the Signature buildings.
Holden Furniture
& Design located in the Puerto
Vallarta Romantic Zone is another great option for styling your Puerto Vallarta home with design staff working in the store to
help you put together a great look from one retail location.
But for truly easy and beautiful one-stop design service, we recommend Crate Interiors who provide the
ultimate in turn-key interiors. They mix
interior design service and
manufacturing to bring their clients a huge catalog of looks and styles to suit
every taste and the ability to create completely custom spaces for their
customers. Along with their offices in
Los Angeles, the Crate Interiors team
has worked for major clients such as Hyatt, Wynn, Bellagio, Trump and Hilton
and been featured many times on both Mexican and American television design
programs.
Making your home in
Puerto Vallarta beautiful can be easy if you enlist a little design help and with so many excellent interior designers working in Banderas Bay, making your new home a
personal paradise will be a breeze.
Photo: Residences by Pinnacle
Subscribe to our newsletter and keep up-to-date with our latest properties and track the market trends.