Las Adelitas Puerto Vallarta
By DevSupport on May 31, 2013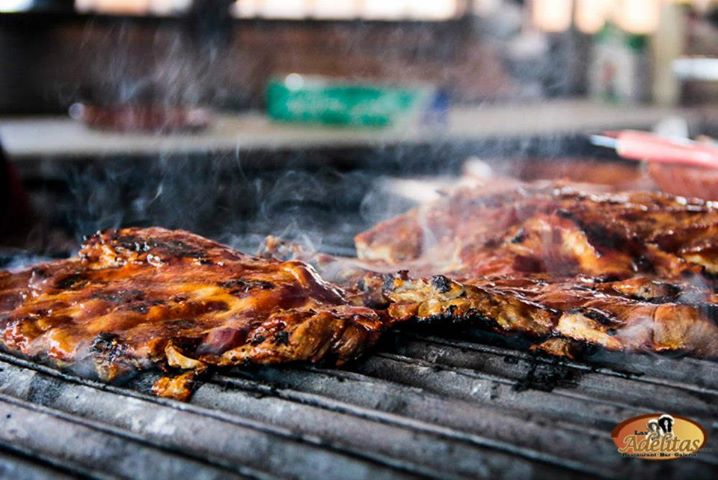 Las
Adelitas is a restaurant,
bar and neighborhood hangout located in Fluvial
Vallarta serving Mexican favorites and delicious Tex-Mex BBQ.
The décor of Las Adelitas pays homage to the "Adelitas" of Mexico who
were female fighters during the Mexican Revolution. The décor is colorful and decorated with
Mexican crafts and antiques. The restaurant is divided into an airy main
dining room, bar area with big screen TVs for sports events and a large
plant-filled back terrace.
Popular
with locals is the 49 peso breakfast
menu which includes coffee, juice and your choice of any breakfast entrée
like huevos rancheros, omelets, or hotcakes.
They also have daily 89 pesos lunch
specials from 1pm to 5pm.
The menu is substantial with Mexican
favorites like enchiladas, fajitas and tortilla soup. Las Adelitas also has some of the best Tex-Mex BBQ in Puerto Vallarta with juicy, slow
roasted ribs and brisket that melt in your mouth.
The service is offered in Spanish and English
and Las Adelitas is a popular
hangout with the expat community on game night as the restaurant screens major American and Canadian sports events via
satellite in their bar area.
Las
Adelitas is open for breakfast, lunch and dinner
from 9am to 11pm and is located on Avenieda Fluvial in Puerto Vallarta.
Photo Source: Las Adelitas
Subscribe to our newsletter and keep up-to-date with our latest properties and track the market trends.