Summer Pet Care Tips
By DevSupport on May 8, 2013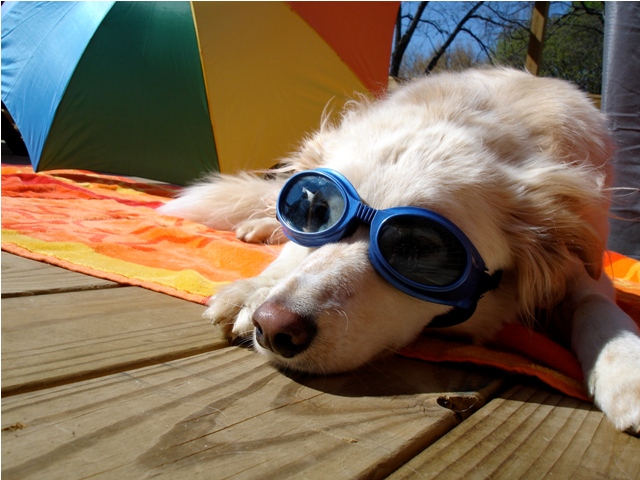 With summer almost here in Puerto Vallarta and the promise of
warmer weather in sunny Banderas Bay,
it's a great time about thinking about how to keep your four-legged friend
comfortable and healthy during the heat.
Here are a few easy summer pet
care tips:
· Don't leave Fido in the
car: even with the windows rolled down,
cars can heat up to dangerous levels during the summer months causing possible
dehydration, heat stroke or even brain damage to your pet.
· Use caution on the beach: we all know that summer sand can be very hot
on your feet and the pads of dogs paws can get burnt walking on hot sand. Play with your puppy closer to the water's
edge where the sand is damp and cool.
· Water, water, water: make sure your pet has access to fresh, cool water everywhere you go.
· Get a haircut: now is a great time to visit the dog groomer
and lose some of that fur. As an added
bonus, shorter fur is much easier to brush out after a sandy day on the beach.
· Laid in the shade: make sure there is space under the beach
umbrella for your pooch to relax or choose outdoor restaurants with some shady areas so your furry buddy doesn't get
sunburn.
The best tip for taking care of your pet in Puerto Vallarta during the summer months is to use yourself as the
guideline: if you're getting overheated
or uncomfortable, bets are that your pet is also.
Subscribe to our newsletter and keep up-to-date with our latest properties and track the market trends.