Forbes Top 3 Trends for Retirement in 2013
By DevSupport on August 5, 2013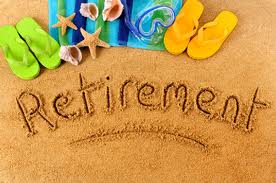 Forbes recently
published an article outlining the three major retirement trends that Americans considering retirement in 2013
need to keep in mind:
1.
Politicians and the Federal Reserve Will
Continue to Wage War against Retirees:
taxation on the middle class continues to increase, meaning your retirement income may be smaller than
you anticipate.
2.
More
Retirees Will Become DIY Investors:
today's retirees are much more hands-on with their investment dollars
and strategies.
3.
Fraud
Moves Up On The List Of Biggest Retirement Fears: from investment scams to credit card fraud,
retirees are concerned about being taken advantage of financially.
So what does this have to do with Puerto Vallarta real estate?
These retirement trends help
explain why Mexico, particularly Puerto Vallarta and the Banderas Bay region, is such a popular
option for American retirees.
The cost of living in
Mexico is significantly less than the cost of living in popular American
retirement areas, like Florida, California or Arizona, meaning that retirement incomes spread much
further. In fact, many luxuries that are
out of reach for most in the USA, like daily maid service or dining out several
days a week, are just part of the Banderas
Bay lifestyle for most retired Americans.
Investment potential is a huge draw of the Puerto Vallarta property market. A major tourism destination, the vacation rental market is booming in Banderas Bay and many savvy investors
are having the purchase price of their second
home in Mexico offset by rental incomes.
Factor in the strength and continued growth of the Puerto Vallarta real estate market, and you have a solid investment
for your retirement years.
And finally, concerns about fraud. At Sarah
Elengorn Real Estate, our entire team is focused on ensuring that our
clients feel secure and protected throughout their property transaction. From beginning to end, we look out for your
interests and your investment dollars.
For more blogs from Sarah
Elengorn, click here.
Subscribe to our newsletter and keep up-to-date with our latest properties and track the market trends.