The Ex-pat Lifestyle in Banderas Bay
By DevSupport on September 10, 2013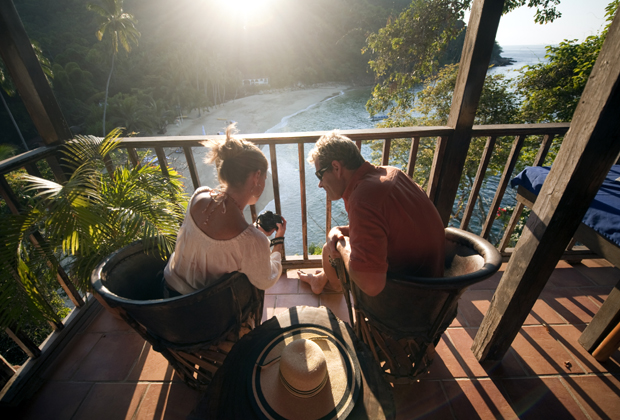 Enjoying a vacation in a tropical location is very different
than actually moving and making a holiday destination like Puerto Vallarta your
new home. But for the ex-pat community in Puerto Vallarta, the lifestyle advantages
of living in Mexico make moving away from home worthwhile.
Vallarta is blessed with a beautiful climate year-round and
beach activities, outdoor sports, strolls along the Malecon and dining al
fresco are all popular ways to spend the day for those living in Vallarta.
Scuba diving, sport fishing, golfing and tennis are all popular recreational
activities within the ex-pat community in Puerto Vallarta.
Making social connections in new city is always important
and Vallarta has several social groups that operate in town. Of note are the Ex-pats of Puerto Vallarta, a
group that caters primarily to those who have retirement homes in Puerto
Vallarta, and the Young Professionals Organization of Puerto Vallarta, or YPO,
a group that brings together foreign and national professionals within the
Banderas Bay area for social and professional networking.
The business climate is friendly for foreigners living in Puerto
Vallarta, and having secured an FM2 of FM3 residency visa, ex-pats are free to
work in Mexico. Many ex-pats work in
real estate, the hospitality or tour industry, sales or as entrepreneurs. And foreigners can also work in the same
industry as they did in their home country, i.e. health care, graphic or web
design.
For most ex-pats living in Puerto Vallarta, the warmth of
the city and its people are reason enough to live here. But when the cost of living, available
services, excellent health care and business opportunities are factored in,
Puerto Vallarta can certainly be considered one of the best places in the world
for ex-pats to call home. In fact, the
most difficult problem facing most ex-pats in Puerto Vallarta, is scheduling
all their visitors from home who want to experience the Vallarta lifestyle for
themselves.
For more Sarah Elengorn blogs, click here.
Subscribe to our newsletter and keep up-to-date with our latest properties and track the market trends.