The Ultimate Thanksgiving Cocktail
By DevSupport on November 28, 2013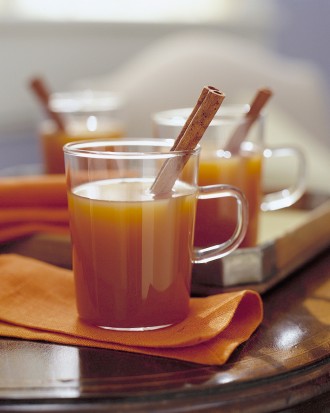 Puerto Vallarta has a large and diverse expat community so
it's easy to make a fun new social circle of good friends. If you're hosting Thanksgiving dinner
tonight, how about making it a little extra "happy" with this fabulous, festive
cocktail recipe courtesy of Martha Stewart?
APPLE PIE SPICED CIDER
Ingredients:
1 1/4 quarts apple cider
3 tablespoons firmly packed light-brown sugar
7 whole cinnamon sticks, (6 sticks for garnish)
1 teaspoon ground allspice
1/2 teaspoon ground ginger
Ground cloves
Freshly grated nutmeg
Salt
1/2 cup Calvados, or other brandy (optional)
To make:
In a medium saucepan, whisk together cider, sugar, spices,
and salt. Bring to a simmer over medium-low heat. Remove from heat; pour in
brandy, if desired. Strain into a pitcher; discard solids. Serve in mugs,
garnished with cinnamon sticks.
We recommend La Europea in the Puerto Vallarta Marina or Las
Americas or El Mercado in downtown Vallarta for excellent brandy selections,
although there are good options at all the major grocery stores in the Banderas
Bay region also.
From all of us at Sarah Elengorn Real Estate, we wish you
and yours a wonderful Thanksgiving.
Click here for more from Sarah Elengorn.
Subscribe to our newsletter and keep up-to-date with our latest properties and track the market trends.