Best Stocking Stuffers in Banderas Bay
By DevSupport on December 4, 2013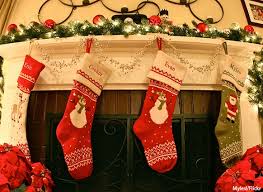 Even Santa needs a little help finding the perfect gift
sometimes. But luckily there are some
great places for unique, fun and fantastic stocking stuffers all around Banderas
Bay. So jump in your sleigh…or maybe a
taxi….and check out some of these Christmas shopping destinations in Puerto
Vallarta and Riviera Nayarit.
Local Farmers Markets are fun way to stuff stockings with
some of the best of Banderas Bay.
Jewelry, local crafts and artwork, handmade soaps and lotions, clothing
and Mexican vanilla are just a few of the hundreds of unique and affordable
options you'll find. Try the Puerto
Vallarta Farmers Market on Saturday mornings in Olas Altas, the Nuevo Vallarta
Farmers Market, also on Saturday mornings at the Marina Pavillion, or the La
Cruz Farmers Market on Sundays from 10am to 2pm in the main plaza.
In addition to the regular Thursday night market held in the
Puerto Vallarta Marina, on Friday, December 13th, there will be a
special night of Shopping under the Stars.
Not only will shoppers find fun festive trinkets but 10% of all the
night's revenues will be donated to purchase library books for less fortunate
schools in the Banderas Bay area.
And if all of that Christmas shopping and good cheer
inspires you to share a little holiday spirit with those less fortunate, consider
making a donation to Casa de Hogar, a local orphanage working to make brighter
futures for some great kids.
Click here to learn more about Casa de Hogar.
Click here for more from Sarah Elengorn Real Estate.
Subscribe to our newsletter and keep up-to-date with our latest properties and track the market trends.