Christmas Eve in Banderas Bay
By DevSupport on December 27, 2013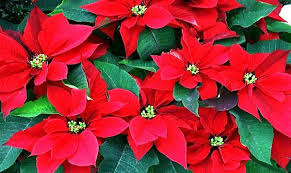 On Christmas Eve, or Noche
Buena as it is called in Mexico, families gather in their homes to
celebrate with a mixture of old traditions and new, both religious and secular.
Christmas Eve is the last day of the posadas, an important part of Christmas celebrations held from
December 16th to 24th.
During the posadas, candlelit
processions, often with a young man and woman playing Mary and Joseph, will
visit a homes and sing a song with the homeowner which retells the story of Joseph
and the Innkeeper. The "innkeeper" will
open his doors and everyone comes inside for a party, usually with tamales,
Mexican hot chocolate and a piñata for the children.
At midnight, the figure of Baby Jesus is put into the
nativity scene that is in almost every Mexican home in Puerto Vallarta and Riviera
Nayarit. The nativity scene is
traditionally the dominate Christmas decoration in Mexican homes although
Christmas trees can now be seen in many houses in Banderas Bay also.
Families
then attend Midnight Mass and after church, it is time for a big family
dinner. Dishes commonly served include bacalao, a salted cod, pozole, a hominy soup made with pork or
chicken, and ponche navideño, a warm
fruit and cinnamon drink.
Traditionally, presents are given to children on January 6th,
the last day of the Christmas celebrations in Mexico. But today, in many households in Banderas Bay,
Santa pays a visit and children receive new toys and candy for Christmas
morning.
From all of us at Sarah Elengorn Real Estate, we wish you a
very Merry Christmas.
Click here for more from Sarah Elengorn.
Subscribe to our newsletter and keep up-to-date with our latest properties and track the market trends.