Puerto Vallarta Marina Real Estate
By DevSupport on December 12, 2013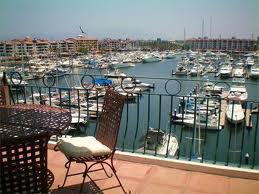 The marina in Puerto Vallarta is a fantastic vacation home
option in Banderas Bay. Located just
minutes from the Gustavo Diaz Ordaz International Airport (PVR), the marina is
a convenient destination in Puerto Vallarta for shopping, dining, spa and
recreational activities.
The Puerto Vallarta Marina is a great place for
foodies. Stop for a latte at Starbucks
or the Coffee Cup, an amazing wine selection and deli at La Europea, gourmet
Indian food at Bombay Brassiere, upscale Italian cuisine at Portobello, enjoy
the vibe at hip steakhouse Sonora Prime Grill, or fish tacos from local's
favorite, Marisma. The dining options in
the Puerto Vallarta Marina are almost endless, offering many kinds of cuisine
and both fine-dining and economical choices.
There are great shopping options in the marina including
convenience stores, pharmacies, home decor, liquor stores, souvenir shops,
tequila specialty shops and jewelry stores.
There is also a popular Farmers Market held on Thursday evenings.
From modern luxury condos to older, incredibly spacious
units, there is something for everyone looking for a turn-key property in the
Puerto Vallarta Marina. There are also exclusive
homes located on the golf course and waterfront. Let our team at Sarah Elengorn help you find
your perfect piece of real estate in this upscale neighborhood.
Click here for more from Sarah Elengorn.
Subscribe to our newsletter and keep up-to-date with our latest properties and track the market trends.