Welcoming the New Year like a Local
By DevSupport on December 30, 2013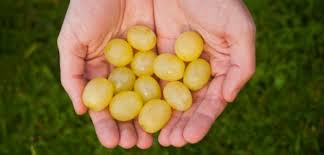 There are so many fun, funny and interesting traditions that are celebrated in Mexico for the New Year. Here are a few of our favorites that we'll use as we welcome 2014.
• At midnight, locals eat 12 grapes, each representing a coming months in 2014. A sweet grape means you'll have a good month while a sour grape means it won't be the best.
• On New Year's Eve, Mexican women are very specific about the color of their underwear. Wear red for love, yellow for happiness and prosperity, green to bring good health, white for peace and pink for friendship.
• A clean house empties out all of the negative energy from the past year and makes room for good things to come. At midnight, locals throw 12 coins out the front door and then sweep them back into the house to bring wealth and good fortune in the New Year. They will also often throw a bucket of water out the window at midnight to make way for good things in the coming year.
• Mexicans will take out empty suitcases to walk with around their neighborhood to bring safe travels and adventures in the upcoming year.
Why not add a few Mexican New Year's traditions to your celebration in Banderas Bay? It's a great way to incorporate some of the culture of Puerto Vallarta into your festivities.
Click here for more from Sarah Elengorn.
Subscribe to our newsletter and keep up-to-date with our latest properties and track the market trends.