MexPup Charity Dinner
By DevSupport on March 19, 2014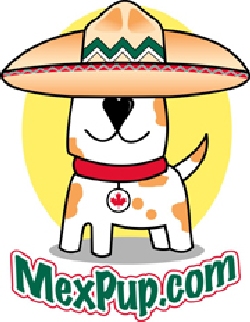 Many full and part time residents in Puerto Vallarta find
that giving back to their favorite local charities can be easy and
rewarding. And in the case of the upcoming
fundraiser in support of MexPup, a non-profit dog rescue organization working
in Banderas Bay, altruism can also be delicious!
One of Vallarta's most heralded restaurants for authentic
Mexican cuisine, El Arrayan, will host a charity dinner in support of MexPup on
Saturday, March 22. Dinner will have 2
seatings, at 6pm and 8:30pm, and El Arrayan Restaurant is donating the full
cost of the food for the two cost menu to the cause.
Appetizers
Jamaica Flower Quesadillas – Corn tortilla with hibiscus flower
and melted cheese
-or-
Green Salad with avocado, tomato, crispy tortilla, panela
cheese, and spearmint vinaigrette
Main Courses
Tacos with your choice of:
Cochinita Pibil –
Pork leg marinated in spices from Yucatán, slowly cooked and then pulled,
served with onions, habanero relish, and refried black beans
-or-
Chicken with Mole
with 14 homemade ingredients, shredded chicken, served with rice and refried
black beans
Whether you're an animal lover or just a lover of great
Mexican cuisine, join MexPup at this special dinner offered at just $200 pesos
per person, not including drinks, dessert or gratuity.
For more information visit MexPup.com.
Click here for more from Sarah Elengorn Real Estate.
Subscribe to our newsletter and keep up-to-date with our latest properties and track the market trends.