Practicing Faith in Puerto Vallarta
By DevSupport on March 19, 2014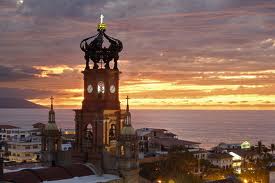 Mexico is a predominately Catholic country with over 90% of
national residents identifying themselves as being of the Catholic faith. But here in Puerto Vallarta, due in part to
our large tourist draw and expat community, worshipers of almost any faith can
find a church of their denomination.
Religious communities and churches in the Banderas Bay
region include:
Christian
Catholic
Jehovah's Witnesses
Baptist
Evangelical
Protestant
Mormon
Jewish
Seventh Day
Adventist
Non-denominational
worship
Many of these churches
offer English or bilingual services and all of them are involved in charitable works
around the Banderas Bay region and always seeking volunteers to get involved.
Whether you are on
vacation or living full or part-time in the Puerto Vallarta area, you can
practice your faith and get some unique insight into the culture of worship
here in Mexico.
For a listing of
churches and religious organizations in Banderas Bay, click here.
Click here for more
from Sarah Elengorn Real Estate.
Subscribe to our newsletter and keep up-to-date with our latest properties and track the market trends.