Delcious Kahlua Cocktails
By DevSupport on April 30, 2014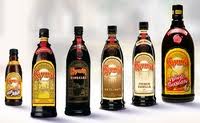 Everyone talks about Tequila but Kahlua is another liquor bottled
right here in Mexico that shouldn't be overlooked! There are some delicious Kahlua cocktails
more than just the usual Kahlua and milk or B-52 and we've included recipes for
two of our favorites:
The Toasted Almond
Ingredients
1 oz Kahlúa
1 oz Amaretto
2 oz Cream
Directions
Put all three ingredients in the shaker and shake well.
Pour in a large glass filled with ice cubes.
Toblerone Cocktail
Ingredients
1⁄2 oz Frangelico
1⁄2 oz Baileys Irish Cream
1⁄2 oz Cacao Cream
1⁄2 oz Kahlúa
2 dashes Chocolate Syrup
3 scoops Ice Cream (Vanilla)
Directions
Add Bailey's, Kahlua, Frangelico and crème de cacao in a
blender.
Add 2-3 sppons of ice cream.
Blend until smooth.
Pour into a large cocktail glass.
Garnish with chocolate syrup and chocolate powder.
Next time you're at your favorite Puerto Vallarta bar or
just relaxing at home, try one of these delicious cocktails and enjoy. Salud!
Click here for more from Sarah Elengorn.
Subscribe to our newsletter and keep up-to-date with our latest properties and track the market trends.