Choosing Your Best Sunblock
By DevSupport on May 4, 2014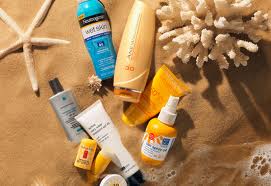 With the summer season soon to begin in Puerto Vallarta, it's a good time for everyone to go through their sunscreen collection, toss old and expired bottles, and buy new products. We have a few tips on what to look for:
Look for a waterproof sunblock if you plan on being in the water or if you sweat a lot. It can take about 80 minutes for a waterproof sunblock to wash off you if you are covered in water. A waterproof sunblock will ensure that you have protection from the sun even when you are enveloped in water.
Find a sunblock that is labeled "broad spectrum," which means that it protects from both the sun's UVA and UVB rays. UVA rays cause wrinkling and aging of the skin, while UVB rays cause sunburn, but both UVA and UVB cause skin cancer. It is best to be protected from both, however, many sunblocks only protect against UVB rays.
Choose the sun protection factor (SPF) that works best for you. Sunblocks are primarily determined by their SPF number. The higher the SPF the longer you will be protected from UVB rays before your skin becomes red and starts to burn. It is recommended that you choose a sunblock with an SPF of at least 30.
The fabulous outdoor lifestyle and sunny weather in Banderas Bay means that you need to be sure to protect your skin to keep it healthy and looking its best!
Click here for more from Sarah Elengorn Real Estate.
Subscribe to our newsletter and keep up-to-date with our latest properties and track the market trends.