Exciting Changes for Sarah Elengorn Real Estate
By DevSupport on June 19, 2014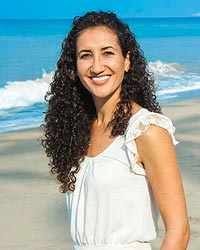 After eight wonderful, successful years at Applegate Realtors I have taken the decision that it is time for me to move on. I am pleased to be parting on excellent terms with all the team and management and they have offered every assistance in my transition, which is perfect.
I have now legalised my own company with the focus on the individual needs of my clients, being able to implement the skills and procedures I have acquired. My ultimate goal is to develop and sell our own product, learning from past experiences with developers and the construction process.
I am up and running on the MLS to enable my listings the full exposure they require with other agencies.
My websites, www.sarahelengornrealestate.com and will be Eimportant platforms which I will continue to grow.
I am confident that my abilities to market and promote sales will only get stronger if I can focus on my improvements and not be part of a larger office machine.
I have a new direct US line (MagicJack) 315-370-7373 and my email is now sarah@sarahelengornrealestate.com so please update your contacts.
Miriam Siordia is also making the transition with me and I am grateful for her continued support. She can now be reached at miriam@sarahelengornrealestate.com
It's exciting to be announcing this new change and I look forward to what the future brings.
Sincerely,
Sarah Elengorn
Subscribe to our newsletter and keep up-to-date with our latest properties and track the market trends.