Summer in Banderas Bay
By DevSupport on June 9, 2014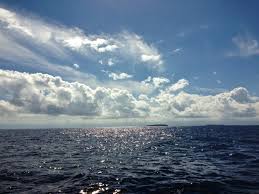 Summer in Banderas Bay
Admittedly, it does get warmer and wetter during the summer months in Banderas Bay, but it's also one of the best times of the year to be here! Here are a few of our favorite reasons to love the summer season around Puerto Vallarta:
1) It's never greener! Our lush jungles look their most spectacular during the summer.
2) It's peaceful. Summer is a wonderful time to explore the Malecon, art galleries, beaches and more without the typical tourist crowds.
3) Fantastic fishing. Summer season is when our waters see trophy size marlin, tuna, dorado and sailfish.
4) Amazing lightening shows. The summer rains are generally short, usually an hour or two in the evenings, but the lightening shows over the Pacific Ocean are truly awe-inspiring.
5) The best sunsets of the year! We do enjoy spectacular sunsets year-round in Puerto Vallarta, but late afternoon clouds make for particularly stunning shows of color throughout the summer season.
Puerto Vallarta truly is an all year paradise and we love being here though the green season. What's you favorite part of summer in Banderas Bay?
Click here for more from Sarah Elengorn.
Subscribe to our newsletter and keep up-to-date with our latest properties and track the market trends.