What is the Resale Value on Your Property?
By DevSupport on June 9, 2014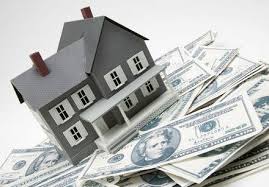 Thinking about selling your Puerto Vallarta property but not
sure what the resale value on your home will be? When calculating the dollar figure on any
property, there are 5 major factors:
1) Location. That
is a number one factor. What kind of
neighbors or businesses are around your home?
Is noise from road traffic and low-flying aircraft a concern? Are you close to services and amenities?
2) Lot Size. Is the
house situated too close to the road? How much space is there between your home
and the house next door? Is the backyard large enough for entertaining? Is
there suitable privacy? Is the lot level or does it have slopes that make it
difficult to groom?
3) Curb Appeal. If
your home you doesn't have sufficient curb appeal, you'll want to consider how
much effort and money it will take for you to enhance that part of the
property.
4) The Home Itself.
Most homes hold their resale value if they have the following features: at
least two bedrooms, more than one bathroom, a family room or den, plenty of
storage space, and a garage.
5) The Extras. Some
buyers also look for extra frills, such as master suites with garden tubs, open
floor plans, spacious updated kitchens, fireplaces, security systems, and
inter-room sound systems.
As experts in the Banderas Bay property market, we can help
to access your property value to get you the most out of your investment in the
shortest possible listing time.
Click here for more from Sarah Elengorn Real Estate.
Subscribe to our newsletter and keep up-to-date with our latest properties and track the market trends.