Custom Made Furniture in Puerto Vallarta
By DevSupport on July 14, 2014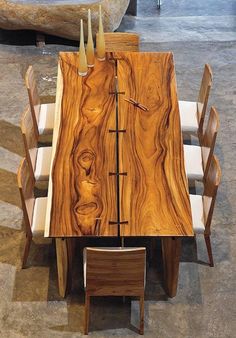 You've signed off on the final paperwork at
the office of the notary and the keys to your new Puerto Vallarta property are
yours. Now it's time to get down to some
serious decorating. There is a wonderful
selection of home furnishing stores in Puerto Vallarta but sometimes you know
exactly what you want and in Mexico have furniture custom made is an affordable
and easy option.
There are numerous carpentry workshops
throughout the city that can make your dream furniture with only the aid of a
few inspirational photos downloaded from the internet and your description of
exactly what you would like. And the
prices can't be beat with coffee tables starting around $100 USD and a
well-made dining table and chairs for 8 starting around $700 USD.
There are two kinds of wood that are commonly
in this region: pine and parrota. Pine wood is a nice option because it is very
affordable and can be left in its light natural color with just a varnish to
give the wood a nice protective shine or stained or painted to the color of
your choice.
Parrota wood is harvested from the large
Elephant Ear trees found in abundance in the Banderas Bay region. Though more expensive than pine, this dense
wood is prized for its durability, natural reddish-brown color and resistance
to termites and humidity, making it an excellent choice for tropical homes.
The best way to find a great
carpenter? Ask around. Word of mouth is the most trusted form of
advertising in Mexico and you are sure to find a good craftsman for your needs.
Click here for more from Sarah Elengorn.
Subscribe to our newsletter and keep up-to-date with our latest properties and track the market trends.