Great Salons Around Puerto Vallarta
By DevSupport on July 29, 2014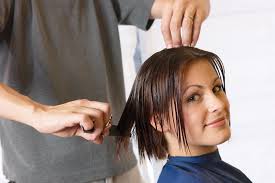 It's one of the most common questions
female expats living in Banderas Bay ask one another: "Do you know a good hairdresser
in town?" In Mexico, where the length
you would like your hair to be cut is discussed in finger widths rather than
inches, trusting yourself to a new stylist can be daunting, but there are two
excellent salons located 15 minutes from either Nuevo Vallarta or the Puerto
Vallarta Romantic Zone that are expat favorites and we're going to give you the
insider tips.
Alex Daoud of Alexander A Salon located in Plaza
Marina, Puerto Vallarta, is a Vallarta expat from Jordan where he started his
career as the stylist for Good Morning Jordan daily television show, which led
him to being hired to participate in the Miss USA and Miss Universe pageants. He is nicknamed "The Magic Man" for taking
sun and sea damaged hair and making it look fantastic and specializes in color,
haircuts for men and women, Brazilian blow outs, eyebrow threading and more.
Alberto at AG D'luxe Salon, also located at
Plaza Marina, is another expat favorite in Puerto Vallarta. He's particularly known in Vallarta for
excellent straightening treatments that really last, doing excellent blonde
color work and for up do's that are more about sophistication than about
looking like your junior high prom photo.
So the next time your hair is needing some
attention, head over to Plaza Marina in Puerto Vallarta and visit Alex or
Alberto, who will get you looking and feeling your most beautiful.
Click here for more from Sarah Elengorn.
Subscribe to our newsletter and keep up-to-date with our latest properties and track the market trends.