HealthCare Resources Puerto Vallarta
By DevSupport on July 29, 2014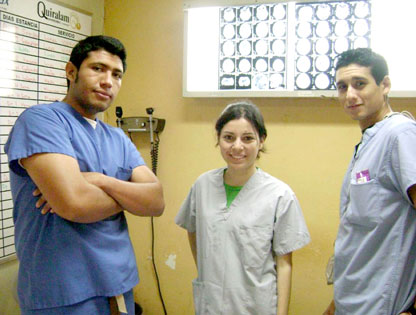 With rising costs and lengthening wait
lists, it's no wonder that the appeal of medical care continues to grow
exponentially in Banderas Bay.
Foreigners are flocking to Puerto Vallarta and Riviera Nayarit to take
advantage of world class medical facilities and doctors at a much lower cost
for those same procedures in Canada or the United States, with the added
benefit of recovery time in a gorgeous tropical setting.
HealthCare Resources Puerto Vallarta, headed
by Pamela Thompson-Webb, American expat and long-time Vallarta resident, is an
excellent resource for foreigners or residents of the Banderas Bay area to find
the perfect medical professional for their needs.
The referral service can assist with anything
from a general practitioner, to a plastic surgeon, to a podiatrist and every
kind of health care professional in between with surgical procedures generally approximately
30% to 70% less than in the US and Canada and a visit to the doctor or
specialist usually running between 300 and 500 pesos.
Pamela Thompson-Webb is also an expert on
helping foreign residents find healthcare insurance options that best suit
their needs and budget, which is particularly important for snowbirds in Puerto
Vallarta and Riviera Nayarit as neither U.S. Medicare nor Canadian Government
coverage is accepted in Mexico.
HealthCare Resources Puerto Vallarta also
offers special services like speaking engagements featuring Pamela
Thompson-Webb to discuss common healthcare concerns in Banderas Bay, foot
health clinics, breast health clinics and many other special events.
HealthCare Resources Puerto Vallarta can
help you in finding your perfect doctor and you can find Ms. Thompson-Webb at
www. healthcareresourcespv.com.
Click here for more from Sarah Elengorn.
Subscribe to our newsletter and keep up-to-date with our latest properties and track the market trends.