Los Mangos Library
By DevSupport on July 3, 2014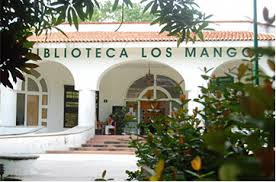 The much beloved Los Mangos Library is more
than just a place to borrow a good read; it's a major center of arts and
culture in Puerto Vallarta.
Located in the Los Mangos neighborhood, so
named for the beautiful native mango trees that grow there, the Los Mangos
Library, or biblioteca as it is called in Spanish, is an important part of the
cultural scene of the city. The library
was the dream of the Pro Biblioteca de Vallarta association who started working
to raise funds for the building in 1992.
In 1996, the Los Mangos Library opened its doors with 6000 volumes on
the shelves. 17 years later, the library
now houses 27 000 books in English and Spanish and serves over 200 users per
day.
But more than just books, the library is a community
center offering classes and services including:
·
Guitar and piano lessons
·
Flamenco, traditional and
ballet dance classes
·
Wifi workstations
·
Film club
·
Art exhibitions
·
Saturday SPCA pet adoptions
·
Children's center
Visit Los Mangos Library and take advantage
of this cultural treasure right here in Puerto Vallarta.
Click here for more from Sarah Elengorn.
Subscribe to our newsletter and keep up-to-date with our latest properties and track the market trends.