Home Financing with MEXLend
By DevSupport on September 16, 2014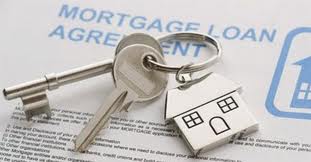 Many buyers interested in purchasing a vacation or retirement home
in Mexico are concerned about their ability to securing financing in a foreign
country. MEXLend, the premier mortgage
brokerage in Mexico, can put buyers at ease with their smart and accessible
home loans.
The professionals at MEXLend can present foreign buyers with
a full range of residential financing options through partnerships with local
real estate agencies, Mexican lenders and local notaries. It is through these relationships that
MEXLend is able to offer the widest range of loan programs and options available
for mortgages in pesos. For buyers preferring
to finance in American dollars, MEXLend also offers a US Dollar mortgage option
through their lending partner, Alaska Financial LLC.
MEXLend may make your dream home in Puerto Vallarta more
attainable than you think, allowing you to live the Puerto Vallarta lifestyle
sooner than you had hoped. Click here
for to see if you pre-qualify for a home loan in Mexico.
Click here for more from Sarah Elengorn Real Estate.
Subscribe to our newsletter and keep up-to-date with our latest properties and track the market trends.