Schools Around Banderas Bay
By DevSupport on September 9, 2014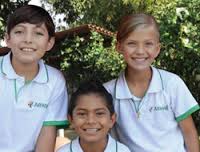 It's back-to-school
time in Puerto Vallarta and education is one of the concerns that young
families considering moving to Mexico are always worried about. Luckily, here in the Banderas Bay region there are excellent private schools that provide a high level of education for a fraction of the price of private institutions in Canada or the USA.
Parents are
required to pay an annual registration fee, generally the equivalent to 50% to
100% of the monthly tuition, and monthly payments that vary between 2000 and 9000
pesos per month depending on the school and the grade level of the student. Other costs include school uniforms and
materials.
Some popular,
bilingual schools in the Puerto Vallarta region include:
Bucerias
Colegio Bucerias
Maple Bear
Colegio Salzmann
Nuevo Vallarta
Campo Verde
Instituto Pierre
Faure (Catholic instruction)
Puerto Vallarta
The American
School
Colegio Anglo
American
Ameyali
Colegio Jean
Piaget
British America
School
The Vancouver
School
For parents
concerned about the transferability of Mexican school credits, students will
have no issue to transfer to a Canadian or American elementary or secondary
school or to apply to university with their Mexican educational credits but may
be required to write a basic English placement exam.
Click here to
read more from Sarah Elengorn.
Subscribe to our newsletter and keep up-to-date with our latest properties and track the market trends.