What To Consider Before Buying a Vacation Home
By DevSupport on September 9, 2014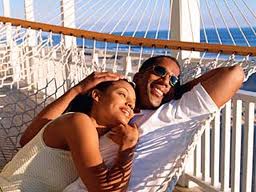 If
you've fallen in love with Mexico and are considering buying a vacation home in
Puerto Vallarta, you're not alone.
Millions of Americans and Canadians now call Mexico home for at least part
of the year due to affordability, climate, security, great medical care and the
relaxed lifestyle.
If
you are considering making an investment in your vacation lifestyle, the team
at Sarah Elengorn Real Estate has 4 important considerations you should think
about before starting your property search.
Know what you
can afford: A company like MEXLend can
assist you with calculating a mortgage in Mexico.
Factor in the
extras: Think about things like HOA
fees, caretakers, taxes and utilities.
Work with an
agent who knows the area: a
knowledgeable real estate agent goes beyond just recommending areas that match
your budget and lifestyle, they will have insider details about things like streets
that frequently flood in rainy season or if a newly signed development deal will infringe upon a home's ocean view.
Think about
rental potential: renting your vacation
home in Mexico is a great way of offsetting costs. Things like the location, number of bedrooms
and ocean views all make a difference in the potential rental return of your home.
We can help you
find your dream property in Puerto Vallarta and the surrounding areas. Contact us today for more information.
Click here to
read more from Sarah Elengorn.
Subscribe to our newsletter and keep up-to-date with our latest properties and track the market trends.