Banderas Bay Neighborhoods: Nuevo Vallarta
By DevSupport on October 2, 2014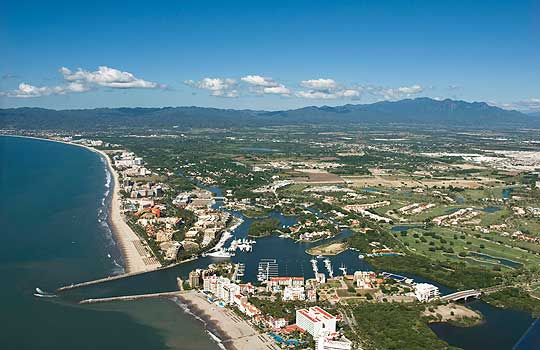 When you think of your dream vacation home,
do you think luxury? Exclusivity? Tropical paradise? If so, the gorgeous and lush Nuevo Vallarta region
is an ideal location for your home in Banderas Bay.
Located in the state of Nayarit, just 15
minutes from the Puerto Vallarta International Airport, Nuevo Vallarta began as
a planned residential and resort community about ten years ago and has grown
into one of the most desirable vacation and retirement destinations in the
world.
The area offers a variety of homes, villas
and condos with views of golf courses, the ocean or the lovely canals that run
through the area. Private docks are
common features of many homes and villas in Nuevo Vallarta as boating is a
major lifestyle feature of the area. In
fact, the Paradise Village Marina is a state-of-the-art marine facility.
Lifestyle features in Nuevo
Vallarta include world-class golf courses, shopping,
fine dining, and adventure activities with tour companies like local Vallarta
adventures, sailing, sport-fishing and, of course, enjoying beach pursuits on
the gorgeous Banderas Bay waterfront.
Contact us for listings and property
recommendations in beautiful Nuevo Vallarta and enjoy one of the most luxurious
and exclusive lifestyle offerings in all of Banderas Bay.
Click here for more from Sarah Elengorn Real Estate.
Subscribe to our newsletter and keep up-to-date with our latest properties and track the market trends.