Changes to Visa Requirements
By DevSupport on October 16, 2014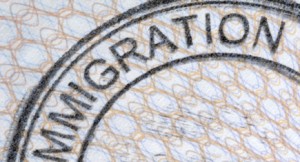 There have been new changes to the visa requirements for
temporary and permanent foreign residents applying for their paperwork outside
of the country.
•The economic solvency requirement for Mexico Residency was
lowered by 80%.
• Foreigners applying for Temporary Residency now are only
required to provide bank statements showing an average monthly balance of the
equivalent of $336,450.00 pesos, which is around $25,000.00 USD.
• If you are employed or receiving a pension, this amount
was lowered to the equivalent of $20,187.00 pesos, which is around $1,500.00
USD.
• Permanent Resident Visas will now only be issued to
foreigners having a family link to a Mexican resident or citizen.
The process of securing residency visas can be daunting on
the outset but in reality, it is mostly a matter of collecting the correct
paperwork. We are able to put our
clients in touch with specialists that can help them through the process.
Click here to read more from Sarah Elengorn Real Estate
Subscribe to our newsletter and keep up-to-date with our latest properties and track the market trends.