Mexican Posadas
By DevSupport on December 15, 2014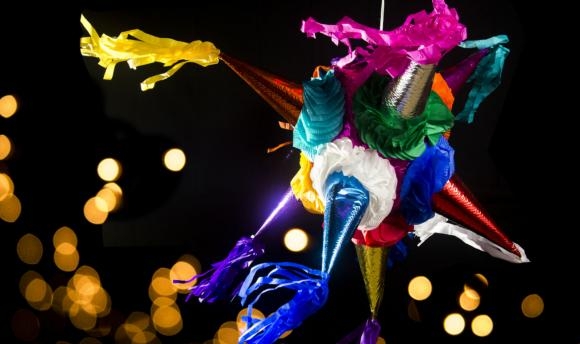 There are traditional posada celebrations that are currently being held in Puerto Vallarta and all over Mexico to celebrate the Christmas season. The word "posada" means "inn" in Spanish and it is a reference to the story of Mary and Joseph searching for a place to welcome the Baby Jesus. Posadas are usually a group or community event, with half of the attendees playing the role of innkeepers, who will stay inside, and the others who will be outside carrying candles and representing Mary and Joseph. Both sides will sing a call and response song until the innkeepers throw open the doors to let them in and the party begins and usually lasts well into the night.
At almost any posada there will be a piñata made with 7 points to represent the seven deadly sins and hitting the piñata signifies beating away those temptations. When the piñata breaks, the candies that fall represent the good things that will come in the future.
Tamales will often be served at posadas and ponche, a fruit punch that is often spiked with tequila or rum for the adults. And music is bound to be played….and sung along with loudly….all through the night.
Whether you are having a traditional posada or a less Mexican Christmas party, we send you best wishes for all of your holiday celebrations in Puerto Vallarta.
Click here for more from Sarah Elengorn
Subscribe to our newsletter and keep up-to-date with our latest properties and track the market trends.