Learning to Speak Spanish in Puerto Vallarta
By DevSupport on January 15, 2015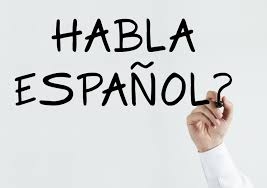 English is so widely spoken in Puerto Vallarta that it's easy to live here without learning Spanish. But if you want to get the most out of your Mexican experience, learning to get by in Spanish is a great idea. Of course, you can invest in an online learning system, like Rosetta Stone, take classes or get a tutor, but there are a lot of other (more fun) ways to suppliment your language studies. Here are a few ideas:
Take some yoga classes in Spanish. The quiet envionment will let you really listen and you'll be picking up Spanish words and phrases in no time, while getting in a workout.
Volunteer. There are so many wonderful charities throughout Banderas Bay that can use your help. Why not practice your Spanish with some people who could use a helping hand and who will be happy to feel like they are helping you as well? Click here for some of our favorite Puerto Vallarta charities.
Go to the movies. You'll be amazed how well you can follow along and start to pick up words watching Spanish films at the movie theater.
Go where locals go. There is such fantastic and vibrant expat community in Puerto Vallarta, but if you really want to work on your Spanish, spend time in places that locals frequent. The people of Puerto Vallarta are so friendly and welcoming, you may just find yourself with a whole new set of friends.
Think you're too old to learn a new language? You're not. Studies show that learning a new language is one of the best things we can do as we age to keep our minds and memories sharp. Even if it's just learning your tamales from your tortas, speaking a little Spanish will make you feel more like a Vallartese.
Click here for more from Elengorn Realtors.
Subscribe to our newsletter and keep up-to-date with our latest properties and track the market trends.