Fun Facts about Cinco de Mayo
By DevSupport on April 29, 2015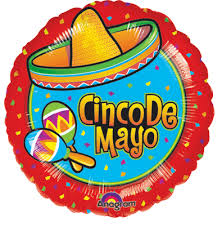 Cinco de Mayo is just around the corner but what do you really know about it? To many people, it's simply an excuse to have some nachos and a margarita or two, sort of the Mexican version of St. Patrick's Day. But Cinco de Mayo is an important day in the history of Mexico, and the holiday has true meaning and importance to those who understand what it's all about. Here's some quick facts that you should know.
1) It is NOT Mexico's Independence Day. Mexico celebrates its independence day on September 16. Cinco de Mayo celebrates May 5 of a defeat of the French Army in 1862 during the battle of Puebla.
2) It's actually a very low-key holiday in Mexico. Although it is a national holiday, Cinco de Mayo is not nearly as important a holiday as Independence Day, September 16. Mexicans observe and celebrate Cinco de Mayo generally at home with family gatherings.
3) But it is a big deal in….Los Angeles, California! In fact, Los Angeles hosts the largest Cinco de Mayo party in the world attended by hundreds of thousands with parades, food, dancing, music and more.
So although Cinco de Mayo may not be as big a celebration here in Puerto Vallarta, it's still a great time to get together with friends and enjoy the beaches, food and lifestyle found here in our Pacific paradise.
Click here for more from Elengorn Realtors.
Subscribe to our newsletter and keep up-to-date with our latest properties and track the market trends.