Protecting Your Puerto Vallarta Pet in Summer
By DevSupport on July 27, 2015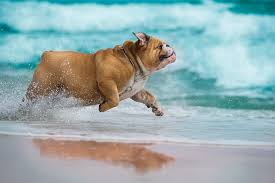 Summer in Puerto Vallarta is an important time to think about your pets and their comfort during the warmer weather in sunny Banderas Bay. We have some summer pet care tips to make sure that your pet is happy and healthy:
Ouch! That sand can be hot on puppy paws! Protect the pads of your dog's paws by playing closer to the water where the sand is damp and cooler.
Water, water, everywhere. Make sure that whenever you leave your Puerto Vallarta house or condo in Puerto Vallarta that you bring cool, fresh water for your pet.
Get shady. Keep your pooch with you under your beach umbrella or choose a restaurant with a shady terrace.
Time for a trim. Now is a great time to get dog to the groomer for a haircut which will feel much cooler in summer temperatures.
Never, ever leave your pet in the car, even with the windows rolled down.
The most important rule of thumb for pet owners in ensure their pet is managing the summer temperatures in Puerto Vallarta? Remembering that if you are feeling uncomfortable, it's likely that your pet is as well.
Click here for more from the Elengorn Realtors blog.
Subscribe to our newsletter and keep up-to-date with our latest properties and track the market trends.