The LGBT Community and Puerto Vallarta Real Estate
By DevSupport on August 26, 2015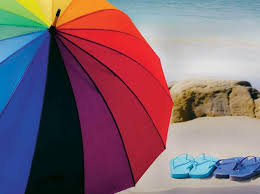 According to Newsweek magazine, there are there are estimated to be up to 6 million LGBT baby boomers, 1 million to 3 million over the age of 65 in the USA alone, and that segment is making a huge difference in the economic fabric of Puerto Vallarta.
For many years, Puerto Vallarta has been regarded as a LGBT travel hot spot, ranking as one of the most favorable gay vacation destinations in the world and bringing the power of pink spending into the city. The purchasing power of the United States LGBT community in 2012 was estimated at $790 billion. In fact, a study of this market share in 2012 showed that the LGBT community has a median household income of $61,500 compared with $50,000 for the average American household.
However, many in the LGBT community do not have the same traditional retirement benefits or plans as most straight, married couples in the USA, and they are concerned about not outliving their money and maintaining lifestyle in retirement, which means that savvy LGBT investors are turning to Puerto Vallarta to couple fabulous lifestyle with a much lower cost of living and affordable housing costs.
Property owners in Puerto Vallarta can be pleased to know that the LGBT community in Vallarta is helping their investment properties to retain their value and the helping the rental property market to continue to thrive.
Click here to learn more about real estate in Puerto Vallarta from Elengorn Realtors.
Subscribe to our newsletter and keep up-to-date with our latest properties and track the market trends.